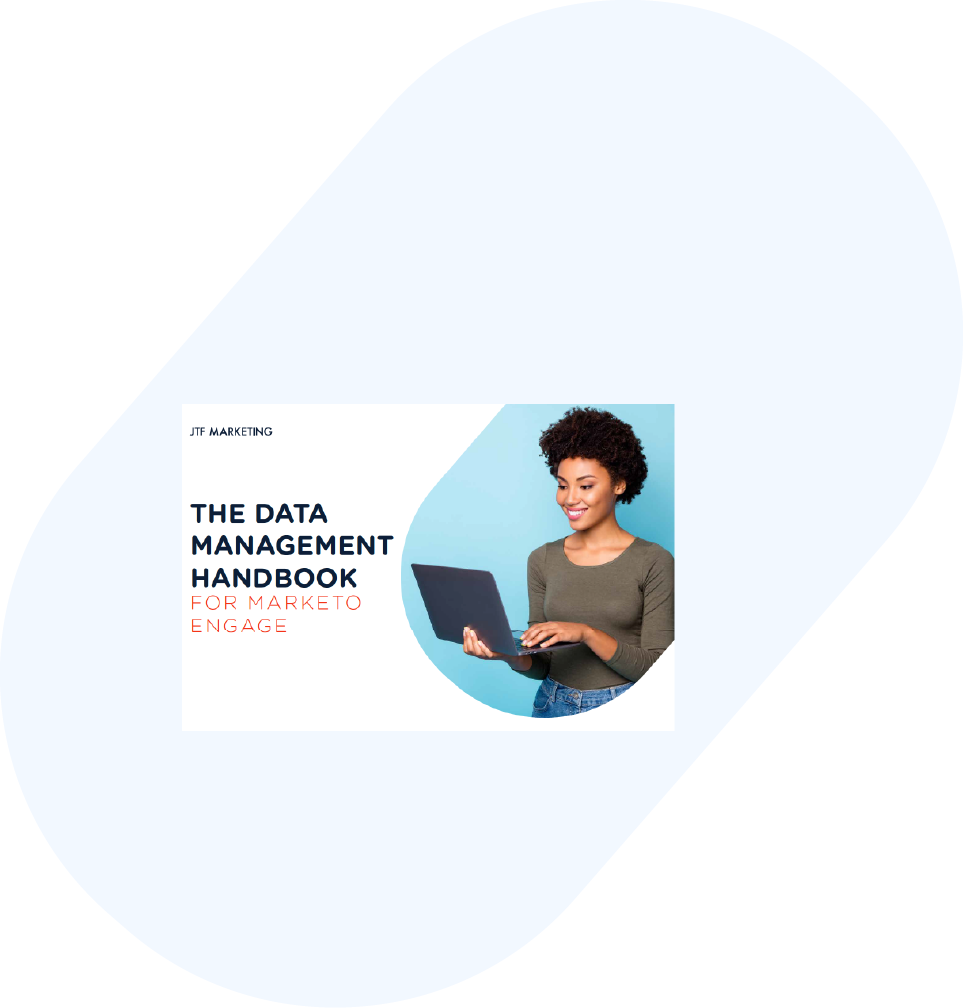 The Marketo Engage data management handbook
Poor-quality data can cripple even the most well thought-out campaigns.
It bloats your Marketo Engage licence fee with irrelevant or incomplete leads, and can split intelligence on prospect activity.
At JTF Marketing, we specialise in automating data hygiene rules that are always-on, helping you to get consistently good leads into a clean database and over to your Sales team.
Download our best-practice data management guide to find out the best ways to:
Get full (and continual) visibility over your marketing database
Identify the problems that are holding you back from a squeaky-clean database
Devise solutions to those problems – we're talking duplicates, bounces, missing info and more
Maximise the number of high-quality leads you get (and keep) in your database
Automate your data hygiene – because no deep data cleanse is a one-off miracle!
For more information on our services around data hygiene and management, watch our webinar devoted to the topic!