Marketo forms are a great way to capture data from your marketing campaigns – whether sending people to your website or Marketo landing pages.
Let's take a look at some of the Marketo form best practices we have learnt over the years to help you utilise them as efficiently as possible.
Focus on global forms
Global forms are an incredibly useful feature that save valuable time in Marketo. Instead of creating a new local form from scratch for every program, you can utilise the same form time and again.
You may think that this could get confusing, if the same form is used in many different places. But that's where creating a smart list constraint for "referrer contains" comes in. This lets you can distinguish which specific webpage is using that form. That way, you know your form fills won't end up as members of all programs by filling out one form!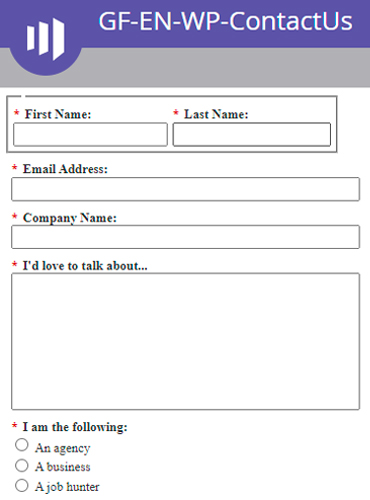 Collect more data from your Marketo forms with progressive profiling
Progressive profiling takes advantage of global forms to collect more information about leads over time. There's no point in asking for the same info over and over again. This is tedious for your audience and not useful for populating your database.
Progressive profiling lets you add different fields to a Marketo form to ask additional questions to your leads, if / when they revisit or interact again with your website. 
This lets you collect more information and build a better profile of your lead. tailoring your messages accordingly. At the same time your leads have less fields to fill in, so are more likely to convert!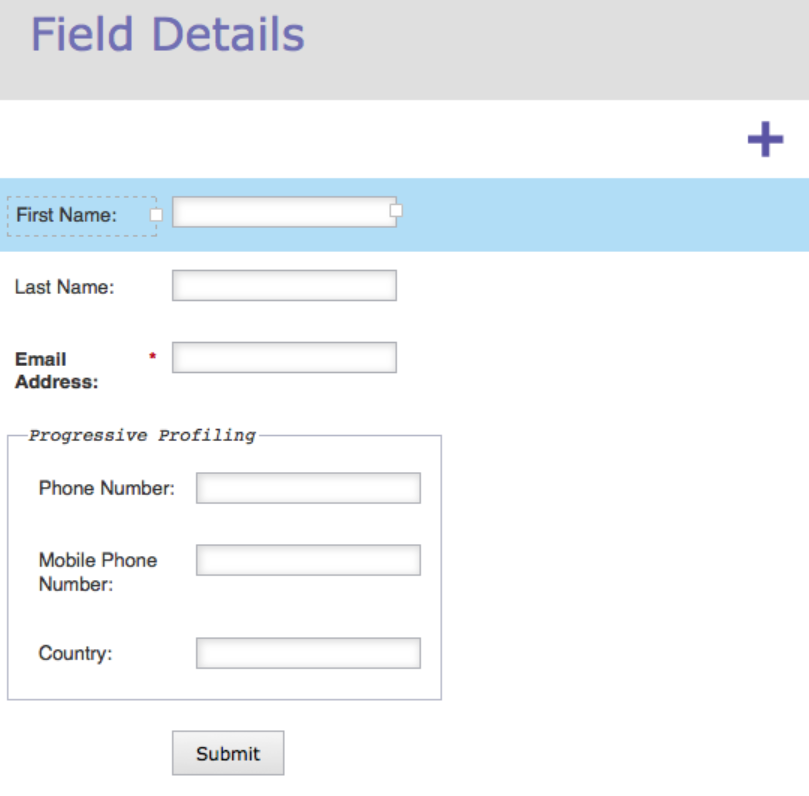 Use "thank you" pages after a form fill
Taking leads to a thank you page after they complete a form serves a number of purposes.
Firstly, it confirms to the user that the form is working correctly and informs them of the next step: 'download here' or 'we'll be in touch shortly'.
Secondly, a landing page is a good way to set up goals and track conversions in Google Analytics.
Finally, thank you pages offer an opportunity to direct visitors to other webpages or resources on your site that may be relevant and useful for the visitor's interests or needs.
Link your thank you pages to content matching your lead's interests, utilizing the data they've entered. That can be content that's similar to the event or download they've signed up for. Or it can be focused on the type of job role your content is geared towards.
Taking time to add additional personalisation on thank you pages following engagement with a Marketo form increases the chance of visitors engaging further with you and your content. That's an easy win for minimal effort.
Make it easy and skip the form!
Like progressive profiling, the idea of having prefill options on your Marketo forms is to avoid leads having to populate fields over and over with the same information when they want to engage with your content.
Unlike progressive profiling, prefill on non-Marketo pages (usually your website) allows known visitors to complete a form. For example, a known visitor could send an enquiry or engage with content without filling in a form at all. Instead they can simply see a CTA button which is created via custom HTML from your form settings in edit mode.
UTMs (Urchin Tracking Modules) are often added to URLs to track the source of a lead. By making use of custom fields in Marketo and adding hidden fields to your forms, you can capture UTM parameters to feed attribution data into Marketo (and even your CRM) to track the success of each marketing channel.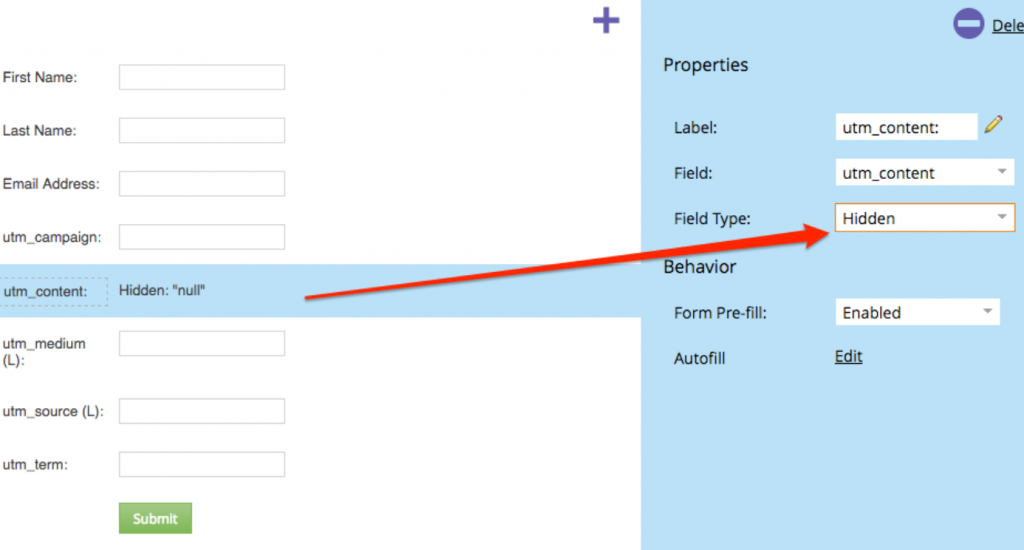 Personalise Marketo forms with visibility rules
Marketo form visibility rules are a great way to personalise the form completion experience. Marketo does this based on the information the lead has already entered on the form.
For example, if your lead has selected the United States as their country, you could then add a field for State.
Or you could use visibility rules to show location-specific data protection/consent opt-ins that are relevant to their country.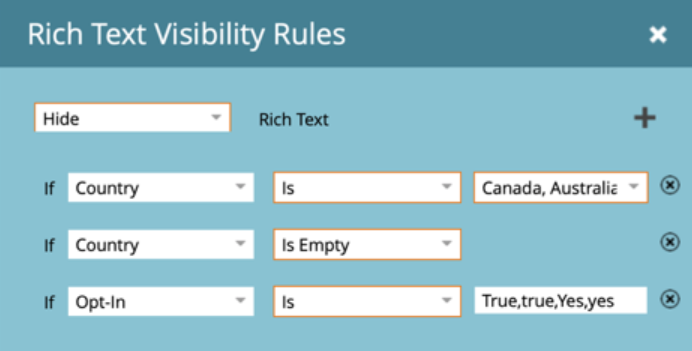 Marketo forms can be a win-win for you and your web visitors!
Marketo forms are incredibly versatile tools. They can help you streamline data collection and gain valuable insights into your target audiences.
By leveraging some of the more advanced features, such as progressive profiling, UTM fields, personalised thank you pages, prefill functionality and visibility rules, you can optimise the amount of data you collect on your leads. This makes it simple for them to engage and also creating personalised experiences.
Whether you're a novice or a seasoned pro with Marketo, these features will certainly elevate your marketing efforts to the next level!
Get in touch to find out how we can help you with Marketo forms, or take a look at our bite-sized online course to learn everything you need to know about forms in Marketo.