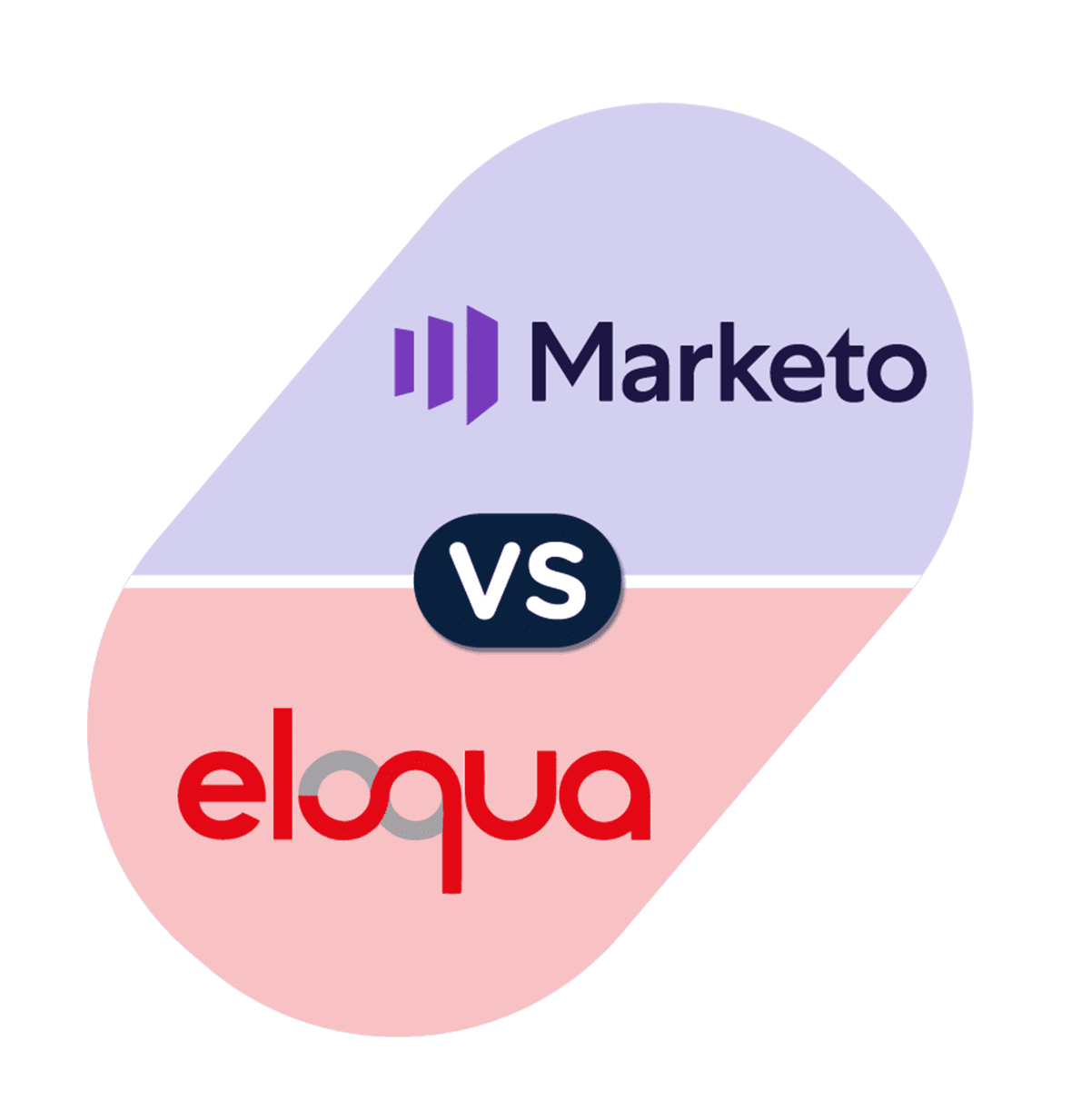 Pros and Cons of Marketo VS Eloqua
Pros and Cons of Marketo VS Eloqua
To start, let's take a look at the pros and cons of both platforms, widely recognised by users.
Adobe's Marketo Engage
Pros
+ Robust platform
Marketo offers a complete range of solutions, and in it, you can execute everything from beginning to end. It is basically one solution that has everything a marketer needs. All the tools necessary are featured on the platform, and this makes it the best-built platform for marketers, including predictive content and predictive audiences.
+ Positive overall experience
The flexibility and the ability to customise it is what Marketo users chose as deciding factors for their overall positive experience. It also has a broad array of available third-party integrations that keep Marketo's native abilities.
+ Marketing and Sales Strategy
A strong capability that Marketo has is its marketing and sales strategy that encompasses the ability to execute different kinds of marketing innovations.
Cons
–  Pricing and contracting
A highlighted caution of Marketo is chosen to be its inability to be transparent when it comes to pricing. However, it is just a perception that this is the case. In fact, in January 2020, Marketo has implemented new pricing strategies where the new customers can choose between three basic packages – good, better, best. The perception still exists since some of the old customers have not transferred to this new method of choosing a model and still choose their own package as it was in the past.
–  Solution complexity
Marketo is considered a complex platform. However, the complex is not always bad. Once you learn how to handle it, it will allow you to solve complex problems in your
marketing campaigns.
–  Lagging user experience
It mostly refers to the UI of Marketo Sky mostly. However, new features are introduced so that users improve their opinion about this particular Adobe's product.
Oracle's Eloqua
Pros
+ Functionality
One of the strongest competitors of Marketo when it comes to lead management products, especially in B2B companies due to its strong functionalities, connected data, strong integration, and it is also an enterprise scalable platform.
+ Lead aggregation
It provides one of the best lead cleansing and deduplication. This justifies that Oracle was named as the king of the databases. They are all about data, data cleansing and deduplication.
+ Vertical focus
It provides a wide range of in-depth industry solutions and multiple verticals, including banking, high-tech etc. Marketo stands shoulder to shoulder with Eloqua when it comes to this feature, and a highlight is Marketo's popularity in the healthcare system.
Cons
–  Implementation partners
It doesn't have a global reach which makes it impossible for users outside of North America to use consultancy and guidance through implementation.
–   AI-based scoring and nurturing
There is no execution of machine learning. However, they rely on third party integrations when it comes to lead AI lead nurturing.
–  Learning complexity
The learning complexity is much higher than the learning curve of Marketo. Eloqua customers that switched to Marketo say that you will probably learn Eloqua. However, you will still need IT help, consultancies and agencies to work with to be able to execute campaigns to integrate and maintain a solution.
Now, let's dig deeper.
Here are the workflows of Marketo Engage VS Oracle in creating campaigns.
Marketo needs about 1 hour.
Step 1: Import Engagement Model from Marketo Program Library
Step 2: Update Transition Rules & Add/Update Content
Launch & Click to Measure
Oracle's Eloqua needs from 2 days to weeks to create the campaign.
The steps are:
Spend hours to days white boarding the process.
Two days to build all campaign canvases and connect them.
Have agencies build out Emails, Landing pages and 418 forms.
Run through approval process
Several back and forth conversations.
Gain Approval & Schedule
Launch & Run through Measure Process with all parties
The difference is obvious. With Marketo and us to guide you through, you can easily scale and grow. In addition, a nurturing program does all the different steps automatically. It is safe to say that Marketo turns mess into elegance.
Marketo's Benefits over Eloqua
Marketo's Benefits over Eloqua
Not only the steps of implementation make Marketo a better choice for digital marketers but also five clear and straightforward benefits overshadow Eloqua's performance. They are
Marketing Focus
Ease of use
Total Cost of Ownership
Productivity and Scalability
Personalisation at Scale
These benefits have made more than 250 Oracle users switch to Marketo.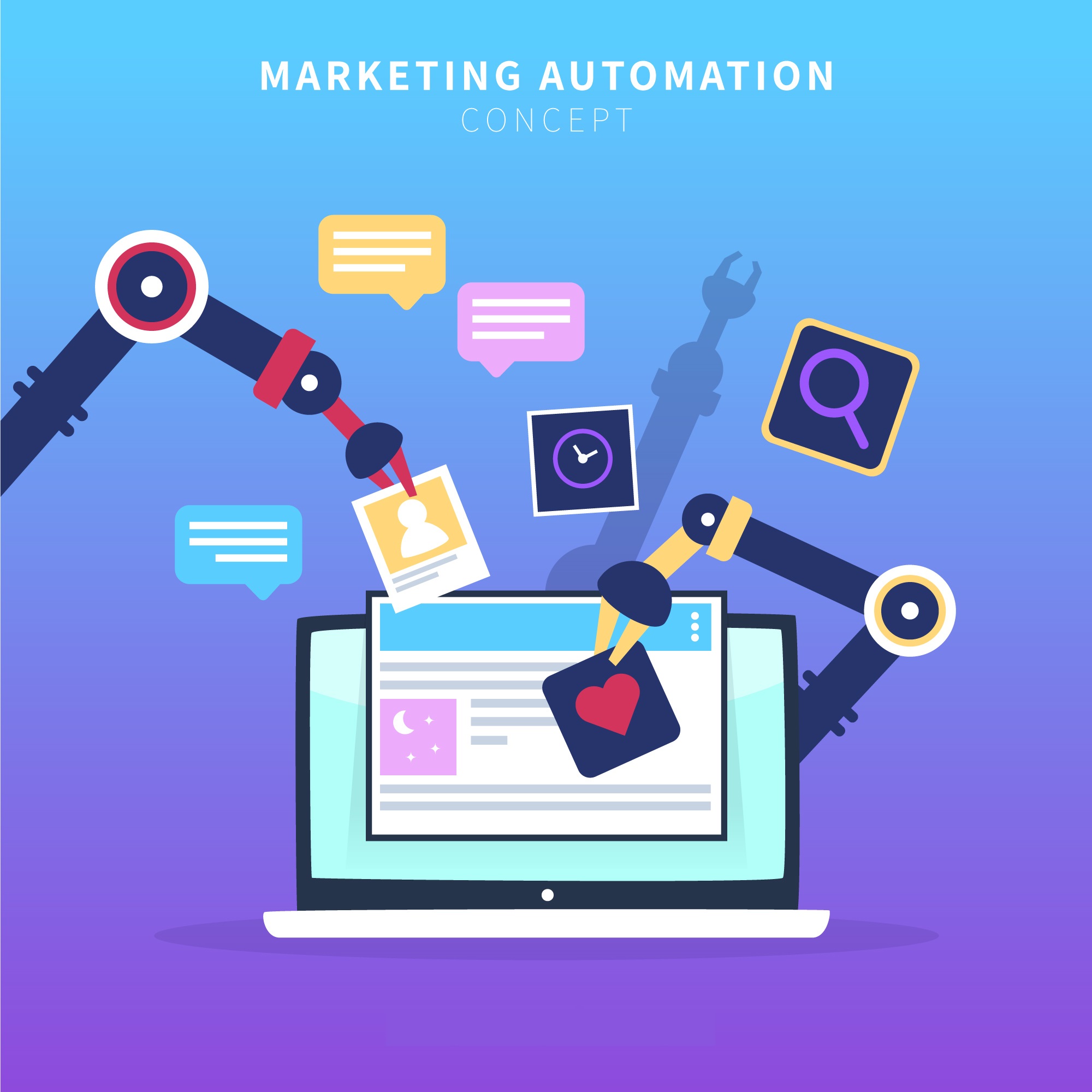 Marketo is chosen once again as a top leader in this year's iteration of Gartner's CRM Lead Management Report. Adobe's steady efforts of improvements and further developments are becoming recognisable in the industry and acknowledged by the users. Marketers show a preference for Adobe's Marketo Engage platform, and rightfully so, they enjoy the plethora of benefits it brings to the table. Even though the competition is tight, Marketo manages to maintain the top place in Gartner's Quadrant.
When it comes to comparing Marketo to the competition, we already did Marketo VS Hubspot. To provide further assistance and help you understand Marketo's advantages over other platforms, we chose to write about Marketo VS Eloqua based on case studies and reports by Adobe.
Eloqua is Oracle's CRM platform for marketing automation, whose aim is to help B2B marketers and companies manage marketing campaigns. It is described as a service that engages buyers and creates personal experiences to ensure customer interaction.